Step into the NHS at Key stage 4
As part of the Step into the NHS programme, an online toolkit of activities and multimedia resources have been developed to support Careers Education and Personal, Social, Health and Economic Education (PSHEE) at Key Stage 4.
It provides teachers with everything they need to deliver interactive and informative lessons with confidence.
The resources consists of five topic areas that each delivers different learning outcomes and helps students to develop key skills to prepare them for the world of work, whilst also gaining a unique insight into the wealth of career opportunities available in the NHS.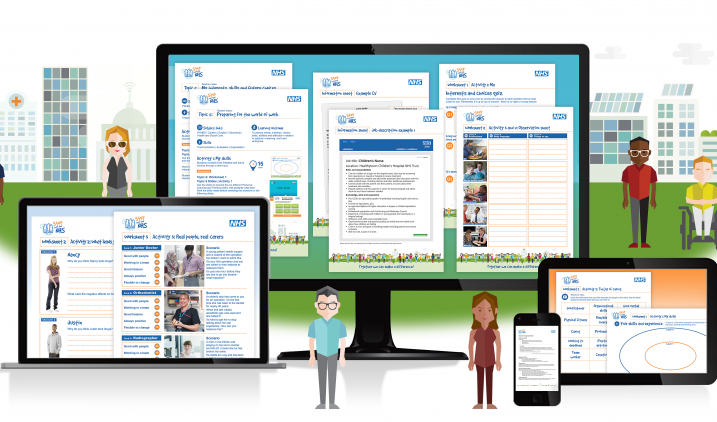 What subjects does the resource support?
Each topic area contains a range of careers and PSHEE focused activities that can also be used to support other subjects, including English, drama and citizenship. The flexible design means you can use the materials to suit your school's careers programme.
What resources are provided?
The activities within each topic area are supported by teacher notes, student worksheets and all the resources you need to deliver the lesson, such as PowerPoint slides, videos and interactive quizzes. They are designed so you can use them in their entirety or adapt them to suit your needs.
Where can I find the resources? 
The resources are available to download on the Step into the NHS website.