Dental technician/dental technologist
Dental technicians (or dental technologists as they are often referred to) make the dentures, crowns, bridges and dental braces that improve patients' appearance, speech and ability to chew.
Working life
Working to dentists' or doctors' prescriptions, technicians/technologists use a wide range of materials such as gold, porcelain and plastic to design and construct appliances to meet each patient's needs.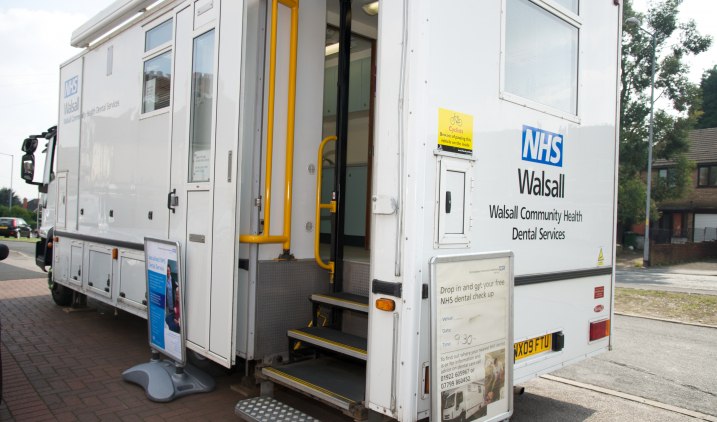 As a technician/technologist, much of your work will be done by hand to fine-tune each piece to exact specifications, but you will also work with specialised equipment in the laboratory. Since each patient is unique, no two pieces are the same and absolute precision is essential to make sure the device is comfortable and effective for the patient.
Technicians and technologists use a wide range of materials to design and construct appliances and work in four specialist areas:
prosthodontic technicians design and make dentures
conservation technicians specialise in crown and bridge work
orthodontic technicians make braces to correct tooth positions
maxillofacial technicians' work is based in hospital oral surgery, ophthalmic, cancer and burns units, helping to reconstruct the faces of patients damaged by accident or disease
Dental technicians may also work directly with patients in a clinic alongside a dentist or clinical dental technician.
Clinical dental technicians
Clinical dental technicians are dental technicians who have undertaken specific clinical training to enable them to design, create, construct, modify and fit removeable dental appliances for patients. In this role, you would be able to provide dentures direct to patients with no natural teeth, or work with and to the prescription of a dentist to provide partial dentures for patients with some teeth. This is an interesting option for dental technicians who would like to have direct contact with patients.
An important part of the role is to check on the patient's general dental welfare.
Entry requirements, skills and interests
To work as a dental technician/dental technologist, you must be registered with the General Dental Council (GDC). To register, you will need to have successfully completed a GDC-approved course.
As well as knowing about the properties of the necessary materials to construct dental appliances, you will need an excellent understanding of dental and facial anatomy. This is a highly skilled job and you might also have some artistic ability.
Training and development
GDC-recognised courses lead to qualifications such as the BTEC National Diploma in Dental Technology, (for entry to which you will normally be required to have at least four GCSEs at grade C or above or the equivalent), a foundation degree (in which case you'll normally need to be employed in a trainee dental technician role) or a BSc (Hons) degree in dental technology (for which A-levels or equivalent qualifications are usually required).
You can take the BTEC National Diploma or foundation degree course on a full-time basis or by obtaining a post as a trainee dental technician and taking the course part time. BSc (Hons) degrees are usually full-time at a university/dental school.
Use our course finder to find out which organisations provide courses in dental technology.
Pay and conditions

Expand / collapse

Where the role can lead

Expand / collapse

With further qualifications and experience, dental technicians can progress into clinical dental technician roles or management roles such as senior or chief technician posts, quality control, teaching or sales.

Promotion prospects can be greater in larger laboratories and it may be necessary to move between employers to progress.

There are also opportunities to specialise as clinical dental technicians or as orthodontic therapists

Dental technicians can apply for training as healthcare scientists specialising in reconstructive sciences through the NHS Scientist Training Programme (STP).

Job market and vacancies

Expand / collapse

Vacancies for NHS dental technicians are advertised on NHS Jobs and trade magazines are a valuable source of information about opportunities in commercial laboratories. Sometimes approaching laboratories directly about vacancies may also be a viable option.

If you're applying for a role either directly in the NHS or in an organisation that provides NHS services, you'll be asked to show how you think the NHS values apply in your everyday work

Further information

Expand / collapse
Other roles that may interest you