Dental hygienist
Dental hygienists are an important part of the dental team, preventing dental problems in adults and children.
Working life
As a dental hygienist, you'll help children and adults look after their teeth and gums. Sometimes you might be working on a one-to-one basis while on occasion you'll work with groups of people.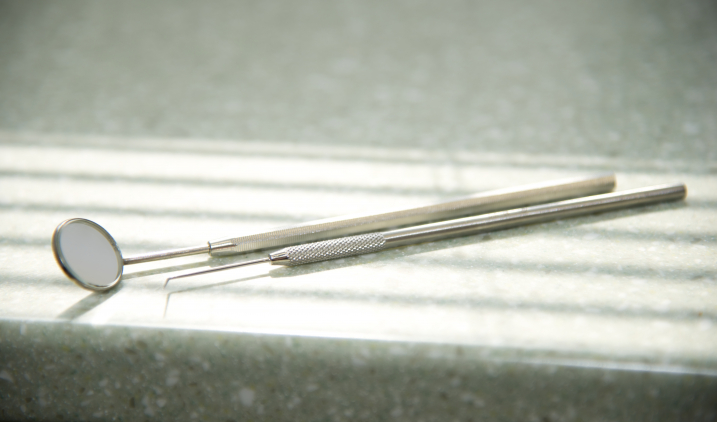 Dental hygienists carry out procedures such as:
scaling teeth (at times under local anaesthetic)
polishing teeth
applying topical fluoride and fissure sealants
Most dental hygienists work in general dental practices but you can also find them in hospitals and in community dental services . Many dental hygienists lead teams of oral health educators.
Your work as a dental hygienist will save teeth by preventing and treating gum disease, helping people get rid of associated problems like bad breath. The dentist will usually advise you and help direct your work, although it's now possible for hygienists and therapists who have extra training to set up their own practices or work independently in a dental practice so they can see patients without them seeing a dentist first.
In the community, you could work with people with a wide range of special or additional needs.
If you are based in a hospital, you will help patients who may have had major surgery or complicated orthodontic treatment or have particular medical conditions. The hospital patients you see may be very ill, apprehensive or unsure after life-changing surgery.
Entry requirements, skills and interests
To be a dental hygienist you will need five GCSE subjects graded A - C or equivalent, plus two A levels or a recognised dental nursing qualification.
Good people and communication skills are very important and, given that you might work in different settings, you will probably be the kind of person who enjoys a job with plenty of variety.
Training and development
To practise as a dental hygienist, you need to take a course approved by the General Dental Council (GDC) and then need to register with the GDC.
Subjects studied include:
anatomy and physiology
preventive dentistry
dental health education
dental pathology
the management and care of patients
Several dental schools offer courses combining dental hygiene and dental therapy.
Use our course finder to search for courses in dental hygiene.
Pay and conditions

Expand / collapse

Dental hygienists may be self-employed or employed directly by a practice. Those working for NHS hospitals or community clinics will typically work around 37.5 hours a week. Working hours will vary in general practice. Some evening or weekend work may be required.

Where the role can lead

Expand / collapse

Experienced dental hygienists can progress to become practice managers, teach on training courses, or decide to develop further skills such as sedation training or tooth whitening to a dentist's prescription. Some may decide to work as orthodontic therapists.

Job market and vacancies

Expand / collapse

If you're applying for a role either directly in the NHS or in an organisation that provides NHS services, you'll be asked to show how you think the NHS values apply in your everyday work. Find out more about NHS values.

Most jobs in the NHS are advertised on NHS Jobs. The job market is subject to regional variations, so it's best to check the situation where you want to work to see what opportunities are on offer. For example, when you qualify, make sure you ask university staff about job prospects.

View Vacancy

Band 5 Civilian Dental Hygienist

Dental Centre, RAF Benson, Wallingford, Oxfordshire, OX10 6EN, OX10 6EN

Salary:

£24,907-£30,615 per annum

Type:

Permanent

Employer:

Ministry of Defence (Defence Medical Services)

View Vacancy

Further information

Expand / collapse
Other roles that may interest you