Real-life story - Adam Gordon
Adam first became interested in geriatric medicine during his clinical training. He loves being able to make a difference through his clinical work and academic research.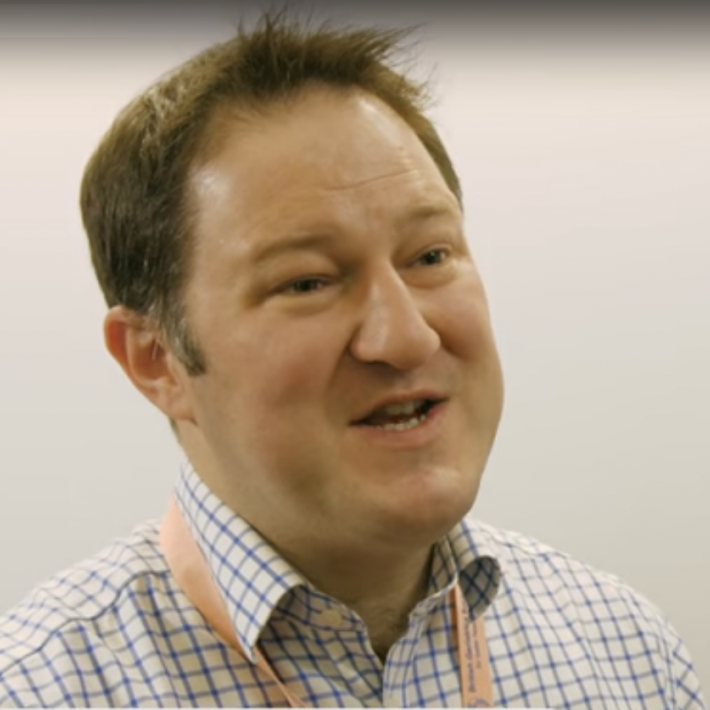 This role is everything I could have hoped for. I enjoy the intellectual challenge it brings and how fascinating and rewarding it is.
I got a taste of what working in geriatric medicine was like as part of my medicine training and I really enjoyed it. It was exciting to see the way in which geriatricians provided thoughtful and comprehensive care to the elderly patients. I was also drawn to the intellectual challenge of dealing with multiple problems in a single patient so I decided to specialise in this branch of medicine.

After further training, I worked as a consultant geriatrician and really enjoyed it. I became more interested in issues surrounding service delivery and commissioning which resulted in me standing for election as Honorary Secretary of the British Geriatrics Society. I also undertook a PhD looking into models of care for care home residents. I have since carried on projects in this area and this is an exciting challenge that I'm currently working on.

I have two roles so my days are typically a mixture of clinical and academic work.

When I'm working in the hospital, I see older patients in acute care and I work with patients under the care of the general surgeons following emergency operations. I love my clinical role; it's fascinating and very varied. Every patient brings a different challenge and no two days are the same.

In my academic role, I work with a range of people including commissioners, GPs and policy makers to work out the best way to provide the best service to care home residents.  I also teach university students on a regular basis and play a role in developing undergraduate and postgraduate geriatric medicine curricula, both nationally and internationally.

This role is everything I could have hoped for. I enjoy the intellectual challenge it brings and how fascinating and rewarding it is. After years of working in geriatric medicine, at the end of every shift, I still feel that I'm making a difference.

One challenging thing about my role is that I often look after patients towards the end of their lives and this can be difficult. A 'glass half full' mentality helps keep me positive when there aren't enough hours in the day to see more patients!

My work takes up a lot of my time so it is important for me to make time for my family. I have three children and, on the days I'm not working, I spend my time with them.

This role is everything I could have hoped for. I enjoy the intellectual challenge it brings and how fascinating and rewarding it is. After years of working in geriatric medicine, at the end of every shift, I still feel that I'm making a difference