Urology
Urologists (also known as urological surgeons) treat problems of the female urinary system and the male genitourinary tract.
They diagnose and treat disorders of the kidneys, ureters, bladder, prostate and male reproductive organs.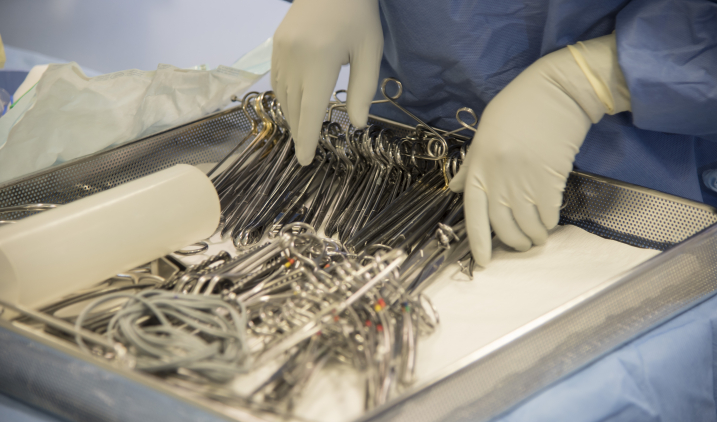 Life as a urologist 
You'll perform surgery but also be involved in the medical management of a patient's condition. You can expect to be busy as approximately 10% of all GP referrals and 20% of all hospital referrals are for urological conditions. 
You'll treat patients of all ages for a range of conditions including disorders of the: 
kidneys/ureters – stones, tumours, infections and trauma 
bladder – stones, tumours, congenital disorders, incontinence and infection  
prostate – tumours, obstruction, difficulty passing urine and infections 
urethra – strictures and trauma 
male reproductive organs – impotence, tumours, congenital disorders, infection, sterilisation and male infertility 
Most urological surgery is planned, so patients choose to have the operation rather than it being an emergency procedure. However, acute conditions such as kidney infections, urinary retention, kidney stones and trauma to the urinary tract are common. 
Your skills will be tested every day as you operate instruments such as a cystoscope, a thin, luminated instrument used to examine the bladder and the urethra. You'll also use an endoscope, a telescopic instrument used to remove bladder tumours, remove the obstructive lobes of the prostate and treat bladder and kidney stones.  
You'll use lasers to fragment stones and cut tissues and use robotic surgery systems. Undertaking reconstructive surgery will also be a significant part of your role, for example using small bowel to replace the bladder or the lining of the mouth to repair the urethra. 
Urologists use technology to assist them, including lasers, robotics, freezing tumours (cryotherapy), keyhole surgery, and using shockwaves to fragment stones. 
Common procedures include: 
endoscopic removal of the prostate (which may involve lasers) 
robotic surgery to remove the bladder, kidney or prostate to treat cancer 
kidney stone removal/laser fragmentation of kidney and ureteric stones 
cystoscopy 
formation of a stoma to divert urine into a bag 
vasectomy 
circumcision and scrotal surgery 
How much can I earn? 
You'll first earn a salary when you start your foundation training after medical school. The basic salary ranges from £32,398 to £37,303. Once you start your specialty training in the NHS, you can expect to earn a salary of at least £43,923, which can increase to between £93,666 and £126,281 as a consultant.
How about the benefits? 
make a difference 
flexible and part-time working 
high income early in your career   
work anywhere in the world   
excellent pension scheme 
good holiday entitlement 
NHS discounts in shops and restaurants 
Must-have skills 
excellent communication skills to manage a wide range of relationships with colleagues, and patients and their families  
emotional resilience, a calm temperament and the ability to work well under pressure  
teamwork and the capacity to lead multidisciplinary teams  
problem-solving and diagnostic skills  
outstanding organisational ability and effective decision-making skills  
first-class time and resource management for the benefit of patients  
Entry requirements 
Your first step is medical school. Typically, you'll need excellent GCSEs and three A or A* passes at A level including chemistry for a five-year undergraduate degree in medicine. Many medical schools also ask for biology and others may require maths or physics.   
If you already have a degree, you could study for a four-year postgraduate degree in medicine.  
You'll need to pass an interview and admissions test. You'll be asked to show how you demonstrate the NHS values such as compassion and respect.  
Some medical schools look to recruit a mix of students from different backgrounds and geographical areas, so your educational and economic background and family circumstances could be considered as part of your application. 
"The opportunity to interact with people from all walks of life is a privilege and I love the physical and technical challenges of operating on the human body."
What are my chances of starting a career in urology? 
There are approximately 999 urologists working in the NHS in England. In 2020, there were 146 applications for 64 specialty training posts.  
How to become a urologist 
After medical school, you'll join the paid two-year foundation programme where you'll work in six placements in different settings.  
After your foundation programme, you can apply for paid specialty training to become a urologist, which will take a minimum of seven years.  
You may be able to train part time, for example for health reasons or if you have family or caring responsibilities. 
Where a career as a urologist can take you 
The main sub-specialties in urology include: 
endourology – prostate, bladder and kidney conditions, including kidney stones, benign prostatic enlargement and small bladder tumours, treated using key-hole techniques and lasers 
urological oncology – prostate, bladder, kidney, testicular and penile cancer, often involving robotic surgery 
andrology – male fertility and sexual health 
female and reconstructive urology – repair and restoration of the lower urinary tract, particularly the bladder and urethra including management of urethral stricture disease 
You could also specialise in paediatric urology. 
Other roles that may interest you