Urology
Urologists (also known as urological surgeons) treat problems of the female urinary system and the male genitourinary tract. They diagnose and treat disorders of the kidneys, ureters, bladder, prostate and male reproductive organs.
This page provides useful information on the nature of the work, the common procedures/interventions, sub-specialties and other roles that may interest you.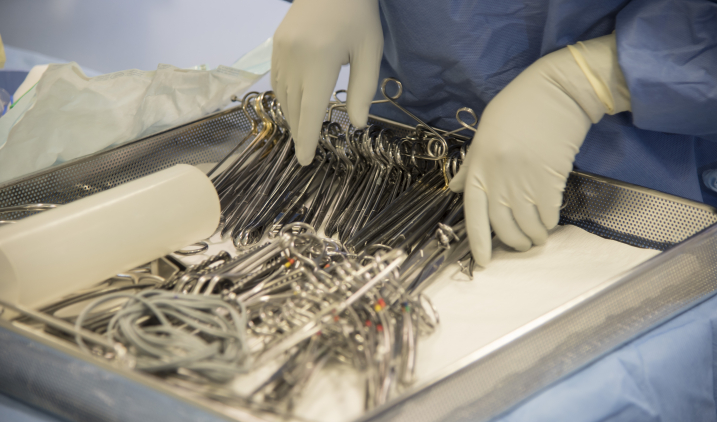 Nature of the work
Urologists are surgeons, but much of their work also involves the medical management of conditions or disease without surgery. They work with patients of all ages from babies and children to elderly people.
Conditions treated include disorders of the:
bladder – stones, tumours, congenital disorders, incontinence in women and men and erectile dysfunction
urethra and prostate – tumours, obstructions and infections
male reproductive organs – impotence, tumours, congenital disorders, infection, sterilisation and male infertility
Urology was the first surgical specialty to use minimally invasive techniques such as endoscopy and key-hole surgery, techniques which continue to be regularly used by urologists. Urology is also at the forefront of developments in robot-assisted surgery.
Urologists use a thin lighted instrument known as a cystoscope to examine the bladder and urethra. Other conditions can also be treated using endoscopic (telescopic) procedures including the removal of bladder tumours and treatment of bladder and kidney stones.
Urological conditions are relatively common and account for up to 10% of all GP consultations and up to 20% of all acute hospital referrals.
Most urological surgery is elective and urological emergencies are relatively rare. But dealing with acute kidney infections, urinary retention and trauma to the urinary tract can also occasionally be part of a day's work.
"I love the physical and technical challenges of operating on the human body". Vaibhav Modgil, Specialist trainee in urology, Good Hope Hospital, Heart of England NHS Foundation Trust. 
Common procedures/interventions
Common open surgery procedures include:
removal of bladder, kidney or prostrate to treat cancer
kidney stone removal
formation of a stoma to divert urine into a bag
bladder reconstruction after removal
vasectomy
circumcision
Sub-specialties
The main sub-specialties include:
endourology – prostate, bladder and kidney conditions, including kidney stones and small bladder tumours, treated using key-hole techniques
urological oncology – prostate, bladder, kidney, testicular and penile cancer
functional urology – the investigation and treatment of bladder symptoms and incontinence and neurological disorders such as multiple sclerosis and spinal injury
andrology – male fertility and sexual health
reconstructive urology – repair and restoration of the lower urinary tract, and particularly the urethra and management of urethral stricture disease
It is also possible to specialise in paediatric urology.
Want to learn more?
Find out more about:
the working life of someone in urology
two first-hand accounts of life: 
Other roles that may interest you