Speech and language therapy assistant
Speech and language therapy assistants are the frontline of helping patients with conditions that affect their communication, swallowing and feeding. It could also be your first step in becoming a speech and language therapist. 
Working life
As a speech and language therapy assistant, you'll work closely with speech and language therapists and support them in improving the lives of people with a variety of conditions.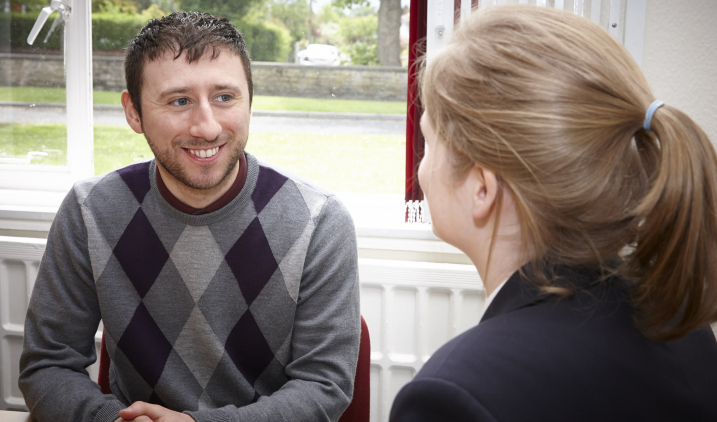 You will help people who have difficulties with:
producing and using speech
understanding language
using language
feeding, chewing or swallowing
a stammer
their voice
You will work with adults and children with a range of conditions including:
neurological disorders, such as Parkinson's disease
cancer of the mouth and throat
head injury
hearing loss and deafness
cleft palate
dementia
In many cases, you'll support the patient's carers too. Bilingual speech and language therapy assistants will use their language skills to help patients understand what is happening at their appointment.
Tasks could include:
preparing rooms and equipment
helping patients during appointments
writing important reports on a patient's condition
updating patient records.
Who will I work with?
As well as speech and language therapists, you'll work closely with teachers and other health professionals, such as doctors, nurses and psychologists. 
Where will I work?
You may work in hospitals, mainstream and special schools, community clinics or patients' own homes.
Entry requirements 
There are no set entry requirements for speech and language therapy assistants. Employers expect good numeracy and literacy and some experience or qualifications in health or social care. Employers may ask for GCSEs in English and maths. They may ask for NVQ, BTEC or an equivalent qualification in health and social care.
Employers often ask for relevant work experience. Even where this is not specified, it would be an advantage if you have worked in health or social care, either in paid employment or voluntary work. If you're applying for a role in the NHS, you'll be asked to show how you think the NHS values apply in your everyday work.
Skills and personal characteristics needed 
Speech and language therapists need to:
be able to work with people of all ages
enjoy using language and communication to help people
be able to motivate people
be able to reassure people
enjoy working alone or as a member of a team
You'll also need
excellent communication skills
ability to motivate people
organisation skills
ability to explain treatment to patients
Training and development
You will receive appropriate training in order do the job, including an introduction to the department and its procedures.
You may be offered the chance to study for qualifications such as:
the NCFE CACHE level 2 Certificate in Healthcare Support Services
the NCFE CACHE level 3 Diploma in Healthcare Support
You may also be able to do an apprenticeship.
Speech and language therapy assistants can become associate members of the Royal College of Speech and Language Specialists (RCSLT) who run courses and events for speech and language therapy assistants to update their skills and network. 
With experience, you could become a team leader supervising the work of other speech and language therapy assistants. You could apply to train as an assistant practitioner or with the necessary qualifications, as a speech and language therapist.
Pay and benefits
Your standard working week will be around 37.5 hours and may include a mix of shifts, such as nights, early starts, evenings and weekends. You'll be paid on the Agenda for Change (AFC) pay system, typically starting on band 2 or 3.
You'll also have access to our generous pension scheme and health service discounts, as well as 27 days of annual leave, plus bank holidays, which increases the longer you're in service.
Other roles that may interest you