Entry requirements and training (midwifery)
This page has information on the entry requirements and training for midwifery. 
Training to be a midwife involves studying at degree standard in midwifery, through either an approved pre-registration degree in midwifery or an approved degree apprenticeship in midwifery. 
There are no national minimum academic entry requirements for entry into pre-registration midwifery degrees as each university running courses sets its own criteria. However, they usually look for a minimum of five GCSEs at grade 9-4/C or above - typically including English language or literature and a science subject - and either two or three A-levels or equivalent. 
Similarly, there are no nationally set entry requirements for midwifery degree apprenticeships - this will be down to the employer offering the apprenticeship - but you will typically need level 3 qualifications as you will be studying at degree level.  
There is no legal minimum age requirement or upper age limit for entry onto approved pre-registration midwifery programmes.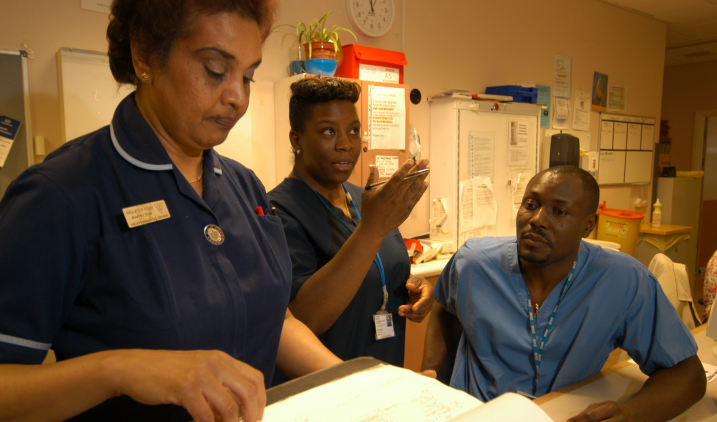 Alternatives to GCSEs and A-levels
The NHS and education sector encourages applications from people with a wide range of academic and vocational qualifications. Examples of qualifications that may be considered broadly equivalent to five GCSEs at grade 9-4/C or above include:
five CSEs grade 1
five SCE Standard grade 1s (Scotland)
GNVQ intermediate level plus one GCSE/GCE O level, grades 9-4/A-C
 Examples of qualifications that may be considered broadly equivalent to two A-levels include:
GNVQ advanced level or NVQ level 3
SVQ level 3
GSVQ level 3 (Scotland)
EDEXCEL Foundation (BTEC) National or higher national diploma
OCR Cambridge Technicals - Health and Social Care at level 3.
Applicants who left full-time education some time ago may be required to give evidence of successful recent academic study, such as a QAA accredited access to midwifery or equivalent. It is essential that you check with each university directly before applying to see if your qualifications meet their entry standard. 
Want to learn more?