Pharmacy
Medicines are the most common form of treatment in the NHS and some pharmacies are where medicines are stored, prepared and dispensed. Pharmacies also offer health advice to patients on issues such as giving up smoking and sexual health.
Some pharmacies are in hospitals, others are in the community, including those based in supermarkets and high street shops. Some members of the pharmacy team work for other employers that provide NHS services.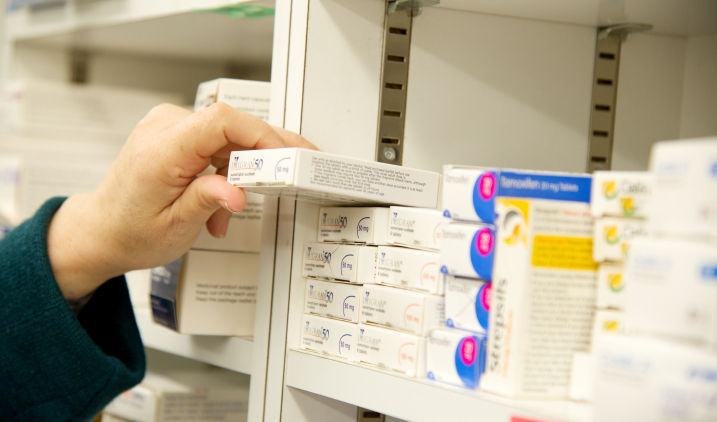 Pharmacy staff work at different levels:
You could become a pharmacy assistant with GCSEs in English and maths. To train as a pharmacy technician you need at least four GCSEs, including science. Pharmacists have a Masters qualification followed by a year working under supervision. Wherever you start, you will be encouraged to take qualifications and progress in your career. Assistants can apply to train as technicians and technicians can go on to train as pharmacists.
At any level in pharmacy, you need good customer service and communication skills and you have to be able to follow instructions and procedures carefully.
Pharmacist

Expand / Collapse

Pharmacists are registered healthcare professionals who are experts in medicines and their uses. They advise clinical staff on choosing and using medicines for patients, including which form of medicine to use such as tablet, injection, ointment or inhaler. Pharmacists make sure medicines are stored and used safely and that patients are aware of possible side effects. 

Pharmacy technician

Expand / Collapse

Pharmacy technicians work under the direction of a registered pharmacist, dispensing prescriptions, ordering new stock and receiving deliveries. In a hospital, technicians may take medicines to wards and departments. They may make specialist medicines under sterile conditions. In a high street pharmacy, technicians may be known as dispensing assistants who deal directly with customers' queries and questions about their medicines. Pharmacy technicians have to be qualified and registered.

Pharmacy assistant

Expand / Collapse

Pharmacy assistant Pharmacy assistants work under the direction of a registered pharmacist in a hospital or high street pharmacy. They take in and hand out prescriptions, sell over-the-counter medicines and pack and label medicines. Assistants use IT systems to order supplies, generate stock lists and print labels. They answer customers' questions and refer problems or queries to the pharmacist.