Hearing aid dispenser
Hearing aid dispensers (HAD) are fully qualified clinicians who assess hearing and provide aftercare for hearing aids.  
Hearing aids are designed to provide better hearing for users, including helping them to hear everyday sounds such as the doorbell and telephone and improve their ability to hear speech. They also help users listen to music and television, and make it easier for them to follow conversations in different environments and therefore more confident while talking.
All modern hearing aids are digital and hearing aid dispensers profile the amplification to meet the needs of the individual.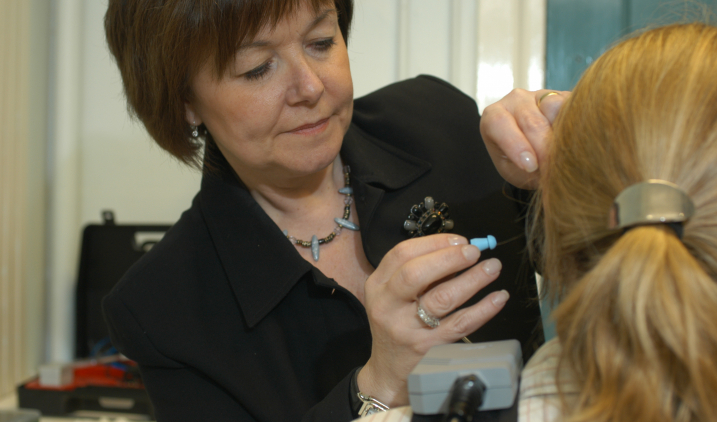 Working life
HADs work in a wide range of organisations from the NHS and large national high street chains to smaller self-run businesses.
In the NHS, they:
assess the need for a hearing aid
fit an appropriate hearing aid device/technology
provide ongoing support and rehabilitation where appropriate
In high street outlets, they also:
sell hearing aids
provide a wide variety of technology, support and rehabilitation to hearing-impaired adults
HADs might have clinical responsibility for support staff including hearing aid assistants.
Who will I work with?
In the NHS, you will work as part of a team with healthcare science practitioners and clinical scientists specialising in audiology, healthcare assistants, newborn hearing screeners and doctors specialising in audiovestibular medicine.
Find out more about the entry requirements and skills required to enter a career in hearing aid dispensing
Find out more about the training you'll receive for a career in hearing aid dispensing 
Other roles that may interest you