Entry requirements and training (dietitian)
This page has information on the entry requirements and training needed to become a dietitian.
To practise as a dietitian, you must be registered with the Health and Care Professions Council (HCPC). In order to register with the HCPC, you must first successfully complete an approved degree in dietetics. This is usually a BSc (Hons) degree, although there are shortened postgraduate programmes if you already have a relevant first degree. A degree apprenticeship standard in dietetics has also been approved.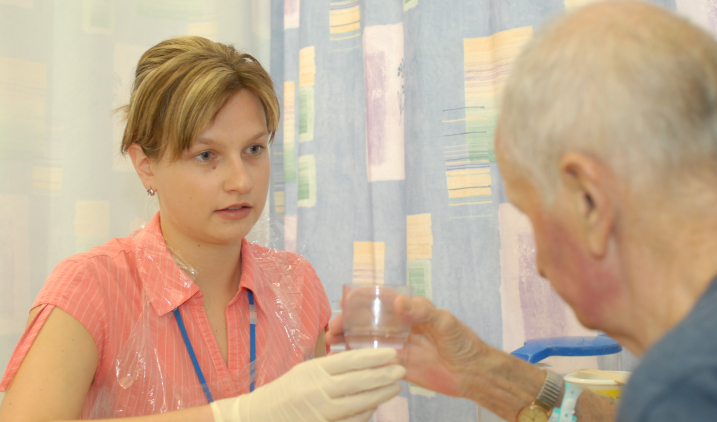 Courses are a mixture of theory and practical work. They cover biochemistry, psychology, nutrition, physiology and communication skills. Practical training is in hospital and community settings.
For an undergraduate degree, you need
two or three A levels, including chemistry, maths or biology, along with five GCSEs (grades A-C), including English language and maths
or
BTEC, HND or HNC which includes science subjects
relevant NVQ
science-based access course
equivalent level Scottish or Irish qualifications
To get onto a postgraduate course you will normally be expected to hold an honours degree which contains an acceptable level of human physiology and biochemistry.
Financial support while studying at university
You'll be entitled to receive at least £5,000 a year towards your studies while at university. Your personal circumstances may mean you could receive more. And the good news? You'll never have to pay it back.
Degree apprenticeship
A degree apprenticeship in dietetics has been approved. This will offer an alternative route to registration with the HCPC. There are no nationally set entry requirements for degree apprenticeships - this will be down to the employer offering the apprenticeship - but you will typically need level 3 qualifications as you will be studying at degree level. Apprenticeships will be with employers, with study at university and vacancies will appear on the NHS Jobs website and the Government's Find an Apprenticeship website.
Once you've successfully completed a programme approved by the HCPC, you are then eligible to apply for registration with the HCPC. Once registered as a practitioner, you'll be required to retain your name on the register by keeping your knowledge and skills up to date and paying an annual retention fee.
Want to learn more?
Personal characteristics needed to become a dietitian include

an interest in science and food
an interest in people and their lifestyles
a positive and motivating attitude
an understanding approach
patience
a sense of humour.

Skills needed to be a dietitian include

an understanding of science
be able to explain complex things simply
organisation skills
communication skills
business skills for freelance work