Nursing associate
Nursing associate is a new role within the nursing team. Nursing associates work with healthcare support workers and registered nurses to deliver care for patients and the public.  
During training, nursing associates are employed in a specific healthcare setting such as an acute, community or mental health hospital, care home or hospice.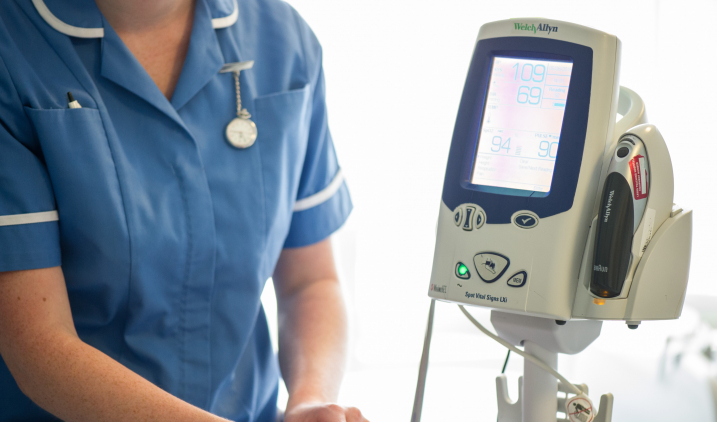 To meet the requirements of the two-year training programme, you'll work in a range of settings to gain as much experience as possible of different health and care settings and situations. This will mean travelling to placements and working a mix of shifts.  
Once you've finished your training, you'll have the knowledge, understanding, skills, attitudes and behaviours to work as a nursing associate.  
Nursing associates work across all four fields of nursing: adult, children's, mental health, and learning disability.  
Your skills and responsibilities will vary, depending on the care setting you work in. You'll need to demonstrate the values and behaviours of the NHS Constitution and a knowledge of physical health, mental health and illness prevention.  
Your duties are likely to include:  
u

ndertaking clinical tasks including cannulation, venepuncture and 

ECGs

 

supporting individuals and their families and carers when faced with unwelcome news and life-changing diagnoses

 

performing and recording clinical observations such as blood pressure, temperature, respirations and 

pulse

 

discussing and sharing information

 with registered nurses

 on a

 patients' condition, behaviour, activity and responses 

 

e

nsuring the privacy, dignity and safety of individuals is maintained at all times

 

recognising

 issues relating to safeguarding vulnerable children and adults

  
To begin your training as a nursing associate, you'll need GCSEs grade 9 to 4 (A to C) in maths and English, or key skills level 2 in maths and English.  
To become a nursing associate, you will undertake academic learning one day a week and work-based learning the rest of the week.  
You will need to demonstrate your ability to study to level 5 foundation degree level, and commit to completing the Nursing Associate Apprenticeship programme. 
It is very important to plan and manage the competing demands of your job role, study and placement activities. You will need to develop an understanding of all elements of the nursing process and of caring for individuals with particular conditions such as dementia, mental ill health and learning disabilities/difficulties.
Pay and conditions

Expand / Collapse

Where the role can lead

Expand / Collapse

The nursing associate role is employed across health and care services. Qualified nursing associates can also go on to train as a registered nurse by putting their training towards a shortened nursing degree or completing a degree-level nurse apprenticeship. 

Job market and vacancies

Expand / Collapse

Further information

Expand / Collapse
Other roles that may interest you