NHS Scientist Training Programme
The NHS Scientist Training Programme (STP) may be for you if you are a science or engineering graduate.
You can train to work in a senior healthcare science role in one of the following areas:
Not all specialisms are available every year through the STP, so it's essential to check during the STP recruitment window (see below for details of the latest recruitment round).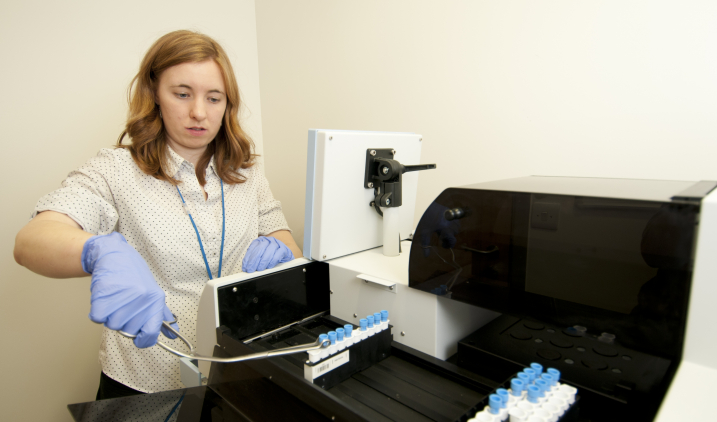 The programme
You'll be employed on a fixed-term contract and paid a salary during your training.
The STP lasts for three years and involves:
approved and accredited workplace-based training (you'll usually spend the first year in a range of settings and then specialise in the last two years)
gaining a master's degree in your chosen area of work
Once you have completed the STP, you will be eligible to apply for suitable healthcare science posts as a clinical scientist.
Find out more about the various healthcare science roles in clinical bioinfomatics, life sciences, physical sciences and biomechanical engineering and physiological sciences
Entry requirements
For entry you must have at least a 2:1 honours degree (or relevant postgraduate qualification if you have a 2:2 degree) in a pure or applied science or engineering subject that's relevant to your chosen specialism. Applicants will include those successfully graduating from the NHS Practitioner Training Programme.
There's a lot of competition for places and it's helpful if you have some research experience.
Recruitment for 2017
The recruitment process for the NHS Scientist Training Programme is administered by the National School for Healthcare Science. Details of the STP can be found on the School's website including the following:
details of the programme

information about which specialisms are available
the application process
the interview process
case studies 
FAQs
important documents
the link to apply for entry in 2017
Applications to the NHS Scientist Training Programme for direct entry in 2017 will open at 1.00pm on Monday 16th January 2017 and close at 5.00pm on Monday 13th February 2017.
Applications for in-service candidates will open at 1.00pm on Monday 16th January 2017 and close at 5.00pm on Monday 13th March 2017.
Late applications will not be accepted.
Visit the National School of Healthcare Science website for information about the 2017 recruitment process and to apply.