Studying nursing
This page provides an overview of the things to consider if you are thinking about applying to train as a nurse, what you can expect during training and your next steps after qualifying.
Nurses usually train in one of the following four fields of nursing: 
A small number of universities run 'dual field' degrees, where you can study two of the above fields.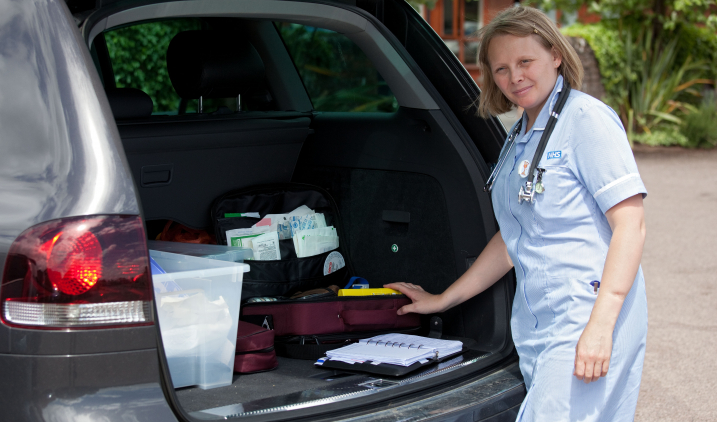 Applying to become a nurse
The first step to becoming a nurse is to take a course approved by the Nursing & Midwifery Council (NMC). You can search for NMC-approved courses (including dual field degree courses) using our course finder.
Applications for full-time nursing courses are made through UCAS. For part-time courses, contact individual universities to find out their application procedures. Which? University has some good tips on writing personal statements.
Nursing degree apprenticeships are being developed (see below). 
Entry requirements
Entry requirements for nursing degree courses vary because each university sets its own entry criteria, but you are likely to need at least two (usually three) A-levels or equivalent qualifications at level 3, plus supporting GCSEs including English, maths and a science (usually biology or human biology). Contact universities directly to find out whether qualifications equivalent to A-levels or GCSEs are acceptable.
Entry is competitive. Courses often specify preferred or essential A-level or equivalent subjects, such as one science (eg biology) or social science (eg psychology). Some universities offer courses with a foundation year for those without the necessary entry qualifications.
If you already have a degree in a relevant subject, you can often get recognition for this (a process called Accreditation of Prior Experiential Learning - APEL), enabling you to do the course in two rather than three years. Our coursefinder lists these 'accelerated' courses for for graduates.
Financial support while studying at university
Find out about financial support while studying nursing at university
Nursing degree apprenticeships
The standards for nursing degree apprenticeships have been approved for delivery and NHS organisations have started to advertise vacancies. Nursing degree apprenticeships offer flexible routes to becoming a nurse that don't require full-time study at university - although nursing degree apprentices will still need to undertake academic study at degree level and meet the standards laid down by the NMC.
You will need to secure a position as a nursing degree apprentice and your employer will then release you to study at university on a part-time basis. You will train in a range of practice placement settings.  
Most nursing degree apprenticeships will take 4 years. If you already have prior learning and experience, you may get some recognition of this through Accreditation of Prior Experiential Learning (APEL) and so the nursing degree apprenticeship may take you less than 4 years to complete..
In terms of entry requirements for nursing degree apprenticeships, you will typically need level 3 qualifications as you will be studying to degree level. Those completing a nursing associate apprenticeship will be able to count this training towards the degree-level apprenticeship, and so reduce the length of the apprenticeship. .
Vacancies for nursing degree apprenticeships are advertised on the NHS Jobs website and the Government Find an apprenticeship website
Read the 2016 Government announcement about nursing degree apprenticeships   
Read the 2016 nursing degree apprenticeship factsheet on the Gov.uk website
Nursing associate
The role of nursing associate is currently being trialled in England. It sits alongside existing nursing care support workers and fully-qualified registered nurses in both health and social care.
It will open up a career in nursing to people from all backgrounds and offer the opportunity to progress to training to become a registered nurse. As the trainee roles are being piloted in a variety of health and care settings, nursing associates will have wider opportunities and more flexibility to move between acute, social and community and primary care.
Read more about the nursing associate role