Social prescribing link worker
Social prescribing link workers help people's health and wellbeing by linking them with local community activities.  
You'll work with people to identify their motivations and issues that affect their health and wellbeing and connect them to local community activities and services for practical, social and emotional support.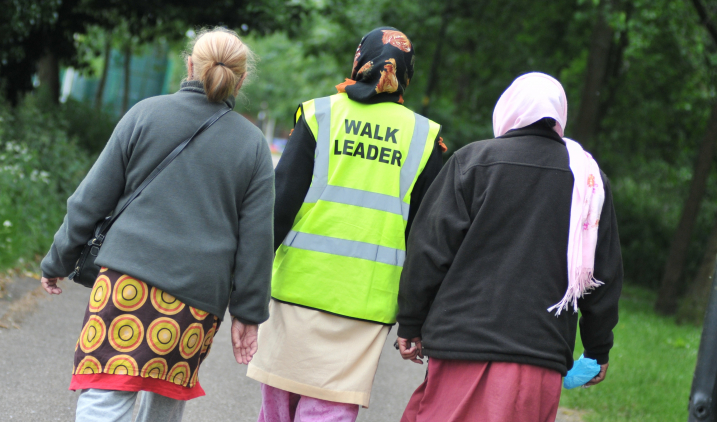 Working life 
When they think a social or community activity or service will be beneficial for someone's health and wellbeing, you'll take referrals from: 
GPs
local authority staff
pharmacies
multidisciplinary teams
hospital discharge teams
allied health professionals
fire service
police
job centres
social care services
housing associations 
voluntary, community and social enterprise organisations 
You might also see people who have referred themselves to you for advice. 
You'll spend time building a relationship with the people referred to you, listening carefully to what's important to them and what motivates them. 
Based on that knowledge, you'll work with them to create a personalised care and support plan to help them take control of their health and wellbeing. You will help them to connect with local community and voluntary groups and support them to make their own choices and help them build confidence to cope with social situations, such as community group meetings.  
You could connect them with a whole range of activities or services such as:  
bereavement groups 
dementia cafes 
art classes 
debt management services 
gardening clubs 
physical activity groups 
fitness classes  
housing support 
advocacy services  
A GP supervisor will support you in your role. You will play a part in helping a group of GP practices to work differently with people and communities to meet wider social needs and connect people for community support. You might be employed by your group of GP practices, or by a community organisation on behalf of the NHS.  
Depending on their needs, you will usually have between six and 12 contacts with a person over a three month period.  
As well as connecting people to community groups and agencies, you will also work with local colleagues to: 
help ensure existing community groups are accessible and sustainable  
help people to start new groups 
Where will I work? 
You will work in the community, including a group of local GP practices. Where people are isolated or lonely, it may be helpful for you to visit them at home.  
Who will I work with? 
You will work with a wide range of people, including those:  
with one or more long-term conditions  
who need support with their mental health  
who are lonely or isolated  
who have complex social needs which affect their wellbeing 
You will be part of a team with a range of different skills including pharmacists, physiotherapists, and other professionals and practitioners within general practice. And within the wider network, you'll be working with other colleagues such as social workers, housing advisers and debt agencies.   
You will also develop strong relationships with local voluntary and community sector organisations, community and neighbourhood groups, and other services, so you know what is available for the people referred to you.  
Some social prescribing link workers work with particular groups such as children and young people, migrants or refugees.  
Entry requirements 
Your life experience and personal qualities such as empathy and listening skills are generally more important than qualifications for getting into a social prescribing role. 
There are no set entry requirements, but some employers may ask for basic numeracy and literacy plus some IT skills and relevant work experience. Some may also require a qualification at level 3.  
Once in a role, you will receive accredited training and ongoing development to support you.    
Must-have skills  
Social prescribing link workers need: 
excellent listening and communication skills 
empathy 
emotional resilience 
to be non judgmental 
willingness to work as part of team 
good IT and record keeping skills 
willingness to undertake training and develop skills
NHS England offers a package of learning and support for link workers, including regular webinars, an online learning programme, regional training workshops and informal peer support networks. Email [email protected] to find out more.  
Other roles that may interest you