Performance and quality management
Quality management is about ensuring the maintenance and improvement of health care standards.
As a manager of performance and quality, you will work with clinicians and other staff groups to set standards for the provision of services which are both ambitious and achievable.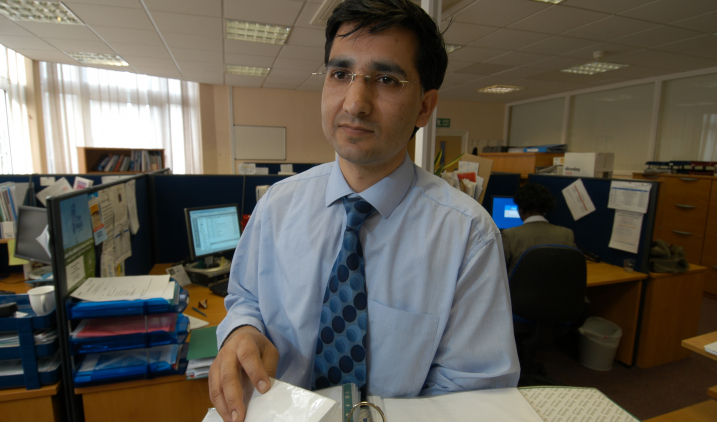 Working life
There are a variety of job roles and job titles in performance and quality management. Examples include:
In this example, you'll report to the director of clinical governance, learning and development. You'll work closely with the risk manager and executive nurse. You'll be responsible for all aspects of clinical risk management activities across the organisation.
Head of performance management
Here, you'd be instrumental in the continuous improvement of performance reporting and performance management across the clinical commissioning group (CCG) to ensure all commissioning commitments are achieved.
You'd work in the finance, performance and project management office directorate and have specific responsibilities for developing, implementing and embedding performance management systems and processes across the CCG.
You'd need a comprehensive understanding of national and local performance standards and be capable of developing and implementing a range of performance reports and solutions to help improve the quality of commissioned services.
In this example, as a quality assurance manager, you'll be concerned with 'Streamlining quality assurance in healthcare education' (ie ensuring that healthcare education is underpinned by effective quality assurance arrangements that meet accountability and information requirements, and support continuous improvement).
You'd work with a range of organisations including higher education institutions and other relevant organisations, to facilitate local quality assurance requirements.
Want to learn more?
Pay and conditions

Expand / collapse

Most jobs in the NHS are covered by the Agenda for Change (AfC) pay scales. This pay system covers all staff except doctors, dentists and the most senior managers. If you work in performance and quality management, your salary will depend on your role. This could be anywhere between AfC bands 5 and 9 depending on the precise role and level of responsibility.

NHS staff will usually work a standard 37.5 hours per week. They may work a shift pattern.

Terms and conditions of service can vary for employers outside the NHS.

Where the role can lead

Expand / collapse

With further training and/or experience, you may be able to develop your career further and apply for more senior managerial roles. Relocation for promotion is common.

More diverse routes are now opening up, for example, jointly-funded posts between health and social services.

Management qualifications, such as an MBA (Master of Business of Administration) or DMS (Diploma in Management Studies) may be an advantage for some posts.

Job market and vacancies

Expand / collapse

When you're looking for managerial jobs or apprenticeship vacancies, there are a number of sources you can use, depending on the type of and level of work you're seeking.

Check vacancies carefully to be sure you can meet the requirements of the person specification before applying and to find out what the application process is. You may need to apply online or send a C.V. for example.

Key sources relevant to vacancies in the health sector:

As well as these sources, you may find suitable vacancies in the health sector by contacting local employers directly, searching in local newspapers and by using the Universal Jobmatch tool.

Find out more about applications and interviews

Volunteering is an excellent way of gaining experience (especially if you don't have enough for a specific paid job you're interested in) and also seeing whether you're suited to a particular type of work. It's also a great way to boost your confidence and you can give something back to the community!

Further information

Expand / collapse

For further information about a career in performance and quality management, please contact

 
Other roles that may interest you