Paramedic
Paramedics use ambulances, motorbikes, emergency response cars or bicycles to reach people who need help at the scene of an accident or emergency.
Working life
You'll be the senior healthcare professional at an accident or a medical emergency and often first on the scene. You'll assess the patient's condition and make decisions about treatment.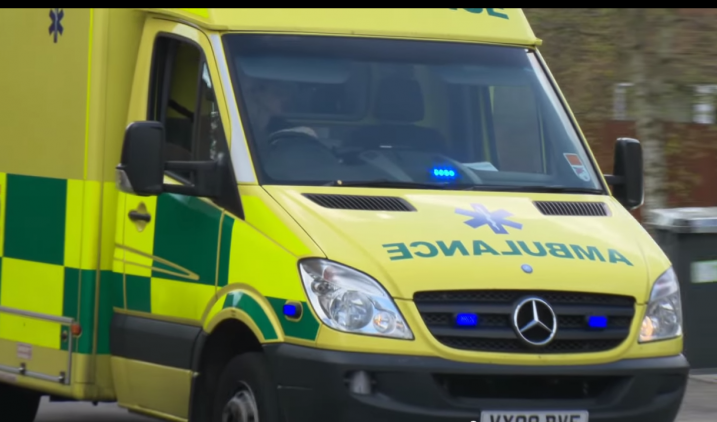 In many cases, you'll give essential treatment to resuscitate and stabilise the patient. This could include:
controlling bleeding
giving oxygen and drugs
using a defibrillator
spinal and traction splints
setting up intravenous drips
You may work from an ambulance with an emergency care assistant. You may work alone, using a motorbike, emergency response car or bicycle to reach your patients. Where necessary, you may call for back-up from an ambulance or from other emergency services when working alone.
You'll have to respond to any emergency situation. Many emergencies are likely to be distressing and involve people who are badly hurt and severely traumatised. For example:
road accidents with victims who have multiple severe injuries
someone who has had a heart attack in a busy shopping centre
an elderly person who has fallen down the stairs
a case of domestic violence
a very sick baby being moved to a specialist centre
If working alone, you'll take relevant information from carers or others at the scene. There may be other people nearby who are upset or angry.
As well as working with emergency care assistants, you'll work with other ambulance service staff, such as control room staff. You'll also work with doctors and with the other emergency services, including the fire service and police.
Want to learn more?
Pay and conditions

Expand / Collapse

Most jobs in the NHS are covered by the Agenda for Change (AfC) pay scales and paramedics start at band 5.  This pay system covers all staff except doctors, dentists and the most senior managers. You'll work standard hours of around 37.5 a week but these are on a shift pattern. Shifts cover 24 hours a day, 7 days a week throughout the year. So your work pattern would include, evenings, nights, early starts, weekends and bank holidays.

You need to be prepared to work outdoors in all conditions, where necessary.

Where the role can lead

Expand / Collapse

With experience, you could become a team leader, supervising the work of paramedics and emergency care assistants. With further experience, you could become a manager, responsible for several teams. Teaching or research are other options.

You could choose to join a specialist team such as caring for stroke patients or working on an air ambulance.

You could take extra training and qualifications to become a senior paramedic taking on more responsibility for treatment and decision-making in emergencies.

Job market and vacancies

Expand / Collapse

Most NHS organisations advertise their job and apprenticeship vacancies on NHS Jobs, including those who run NHS services. Some advertise on their own websites. You can find a list of NHS organisations at NHS Choices.

If you're applying for a role either directly in the NHS or in an organisation that provides NHS services, you'll be asked to show how you think the values of the NHS Constitution apply in your everyday work. The same will be true if you are applying for a university course funded by the NHS.

Further information

Expand / Collapse
Other roles that may interest you