Studying paramedic science
This page provides an overview of the things to consider if you are considering training in paramedic science, what you can expect during your training and your next steps after qualifying.
Paramedics are senior healthcare professionals who are often the first at the scene of an accident or emergency. They work on their own or with emergency care assistants.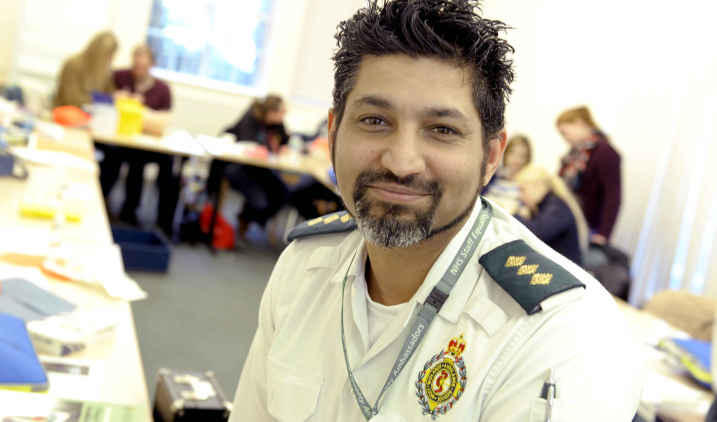 Applying to become a paramedic
The first step to becoming a paramedic is to take a degree-level course approved by the Health and Care Professions Council (HCPC). You can search for HCPC-approved courses using our course finder. Applications for full-time courses are made through UCAS. 
Entry requirements
Entry requirements vary because each university sets its own entry criteria, but you are likely to need at least two A-levels or equivalent qualifications at level 3, plus supporting GCSEs. Courses often specify at least one science or social science subject at A-level. Contact universities directly to find out whether qualifications equivalent to A-levels or GCSEs are acceptable. You may also need a full, manual driving licence and be prepared to gain extra licence classifications in future so that you can drive a larger vehicle and carry passengers.
Financial support while studying at university
You'll be entitled to received at least £5,000 a year towards funding your studies while at university. Depending on your personal circumstances, you might be entitled to more.