NHS apprenticeships - see what you could do
Did you know there are great opportunities to start and progress your career through an NHS apprenticeship?
Have a look at the categories below to see what you could do.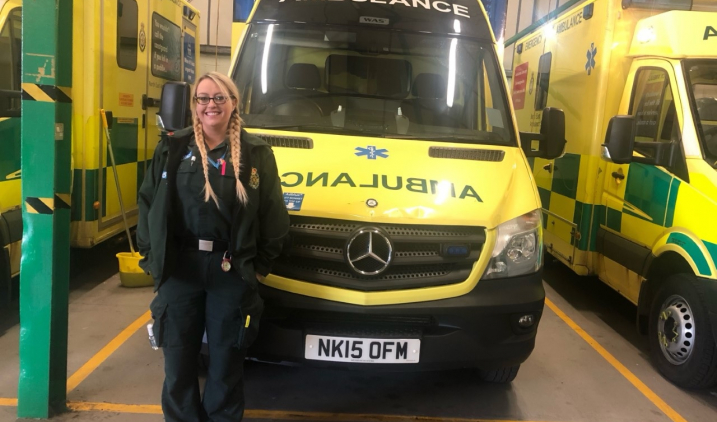 There are all sorts of apprenticeships available in the NHS, whatever your experience or qualifications. You could work on a ward providing hands-on care, or in a role behind the scenes that helps keep the NHS running. Whatever you choose, you'll make a big difference to patient care from day one and be sure of a rewarding career.
The NHS has apprenticeships at all levels too, whether you're just starting your career or looking to progress to being a registered nurse or other professional: 
level 2 - equivalent to GCSEs 
level 3 - equivalent to A-levels 
levels 4 and 5 - equivalent to a foundation degree and above
levels 6 and 7 - equivalent to a full bachelor's or Master's degree
Entry requirements will depend on the employer and the type and level of apprenticeship. For example, you may need four or five GCSEs at grades 9-4/A-C or equivalent to do a level 3 apprenticeship. To start a level 6 apprenticeship you're likely to need A-levels, equivalent level 3 qualifications or relevant experience.
Check out Skills for Health's handy factsheets for more information about what you could do at each level. 
Use this online tool to help you decide what level of apprenticeship is right for you. And read our stories from apprentices like you for inspiration! 
You'll see some live vacancies below, and make sure you set up an alert on the NHS Jobs website so you can easily see opportunities in your area. 
New NHS apprenticeships are being developed all the time too, so be sure to check this page regularly.
Not every apprenticeship is available in every area, so if you can't immediately see your ideal vacancy, it's a good idea to widen your search criteria for other opportunities. For example, finding a healthcare assistant role will provide invaluable experience and mean you're already working when other apprenticeship opportunities become available. You could also contact the NHS organisations in your area to find out what apprenticeships they might be planning.  
Visit NHS Jobs to find more apprenticeship vacancies
Top Tip! If you see an apprenticeship you're interested in, it's always a good idea to contact the training provider or employer and get yourself on their mailing list.
Let's go